Overview
Block annoying emails in Gmail. Block Sender provides a wide range of options to block and remove emails by sender's email address, name, IP Address, domain or website, subject lines or even keywords.
Logging in to your Block Sender Account
After verifying your email address, access your account by logging in to either the Dashboard or our browser extension (available for Chrome or Firefox).
In the Block Sender homepage (dashboard), the user settings, blocks, billing, and link account options are available from this page: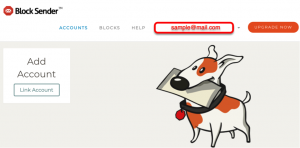 Link your Gmail account
In order to block emails with Block Sender, you need to link your Gmail account. This is the second stage after verifying your email account. Block Sender will ask for your permission to use your information in accordance with the terms of service and privacy policies in order for the tool to work.
Click on this link to see how to start linking your Gmail accounts to Block Sender. You can link an email account either through the Gmail web client or the Block Sender Dashboard.
Creating your First Block
There are multiple ways to block an email. You may get unwanted emails from the same sender multiple times a week. You may even get emails that are totally unrelated to the subscriptions you want or websites you've visited.
There are two ways to create blocks. You can block an email directly from Gmail client using the the block icon (shown below). For a Free account you can create up to 25 blocks, 500 for a Plus account, and 1000 for a Pro account. Each individual block you create can block an unlimited number of emails.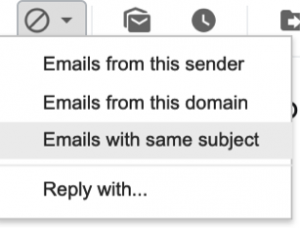 Blocks can also be created in the Block Sender Dashboard. Once you're logged in, click on Blocks and then hit Create Block.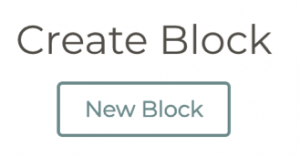 There are multiple options for you to try to get rid of those unwanted emails. The most commonly used type is blocking a sender's email address (click the link for the step by step guide) or see this link for all Block-related help articles.
Block Sender Help
Visit the Block Sender Help site for detailed step by step guides on how to use Block Sender.  Articles related to your account, email accounts, blocks, and frequently asked questions are available in the help site.
Thank you for using Block Sender!