With Block Sender, you can send fake bounce-back messages, which will make the sender think your email address no longer exists. You can bounce an email when creating a new block or from an existing block in the dashboard. In order to send fake bounce-backs with Block Sender you need to upgrade your account to Plus or Pro.
To follow the instructions below and bounce back emails directly from your Gmail inbox, make sure you have installed our browser extension.
Bouncing Incoming Emails
When creating or editing a block in the browser extension or the dashboard, choose "Yes, bounce back" under "Should we Bounce Back their emails?"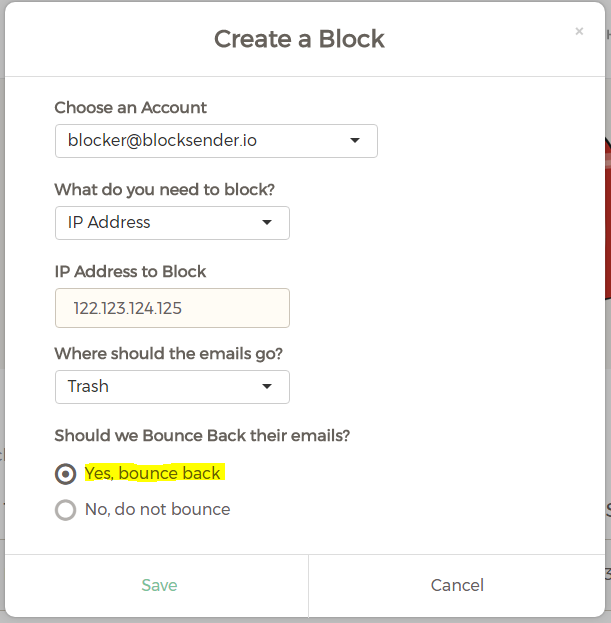 Click Save.
Bouncing an Existing Email
In Gmail, open the email you want to bounce
Click the Block button at the top
Select the "Reply with…" option
Make sure "Fake Bounce-Back" is selected in the dropdown that pops up
Click "Send response"
New to Block Sender? Sign up for a free account and try it today!