There are times when you may need to find out which version of the Block Sender browser extension you have installed. This could be to ensure that you have the latest version installed, or you may need to provide more information to our support team as they help you through a problem.
This help article describes a few ways of how to find the version number of your currently-installed browser extension in Chrome.
Go to the Chrome Extensions page by entering "chrome://extensions" into the browser's address bar

Find the number next to the "Block Sender" extension (it should look something like "4.1.1")
OR
Click Menu, then "More Tools", then "Extensions"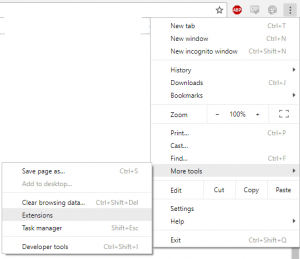 In the screenshot below you can see the location of the version number in the extensions page.