Go to this link using your Firefox and click on the Install Now button.

When Firefox notifies you about the attempted installation, click Allow. This must be from our website.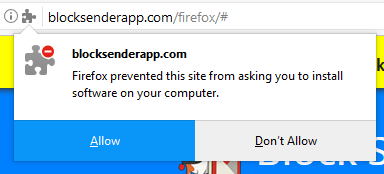 The extension will download in a few seconds and ask for your permission to install. Click Install.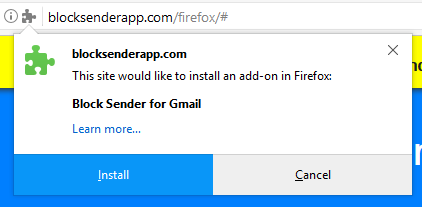 If Firefox asks for a restart to complete the installation, click Restart Now to relaunch Firefox with Block Sender installed.